UNIVERSITY GENERAL COURSES

The University's general course is based on the Second Edition General Subject Syllabus (MPU) was issued by the Ministry of Higher Education in December 2016. The general course offered able to contribute to the development of soft skills as a person UTM graduates based on the UTM Graduate Attributes 2017 and the university's desire to producing innovative and entrepreneurial graduates. 
The Senate meeting approved the new structure of the University's general course has been offered to new students starting academic session 2017/2018. The following are the sixth main clusters of the University's general courses: Cluster 1 (Appreciation of philosophy, value and history Cluster), Cluster 2 (Generic Skills Cluster), Cluster 3 (Knowledge Enhancement Cluster), Cluster 4 (Co-Curriculum and Service Learning Cluster), Cluster 5 (Language Skills Cluster), and Cluster 6 (Entrepreneurship Cluster)
Undergraduates in the Bachelors Degree Program are required to register for the University's General Courses during their Duration of Study. The courses are categorized as follows.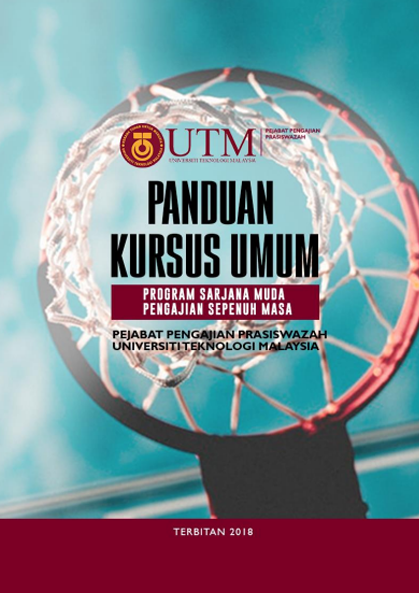 New Structure for University General Courses

[gview file="https://dvcai.utm.my/wp-content/uploads/sites/19/2021/04/1OKTOBER2019-STRUKTUR-KURSUS-UMUM-PROGRAM-SARJANA-MUDA-DAN-PENGAJIAN-DIPLOMA.pdf"]
  LIST OF CLUSTER UNIVERSITI GENRAL COURSES

SCHOOL OF UNDERGRADUATE STUDIES ©2023